A Complete Guide To Commercial Roofing
Exterior
December 1st, 2022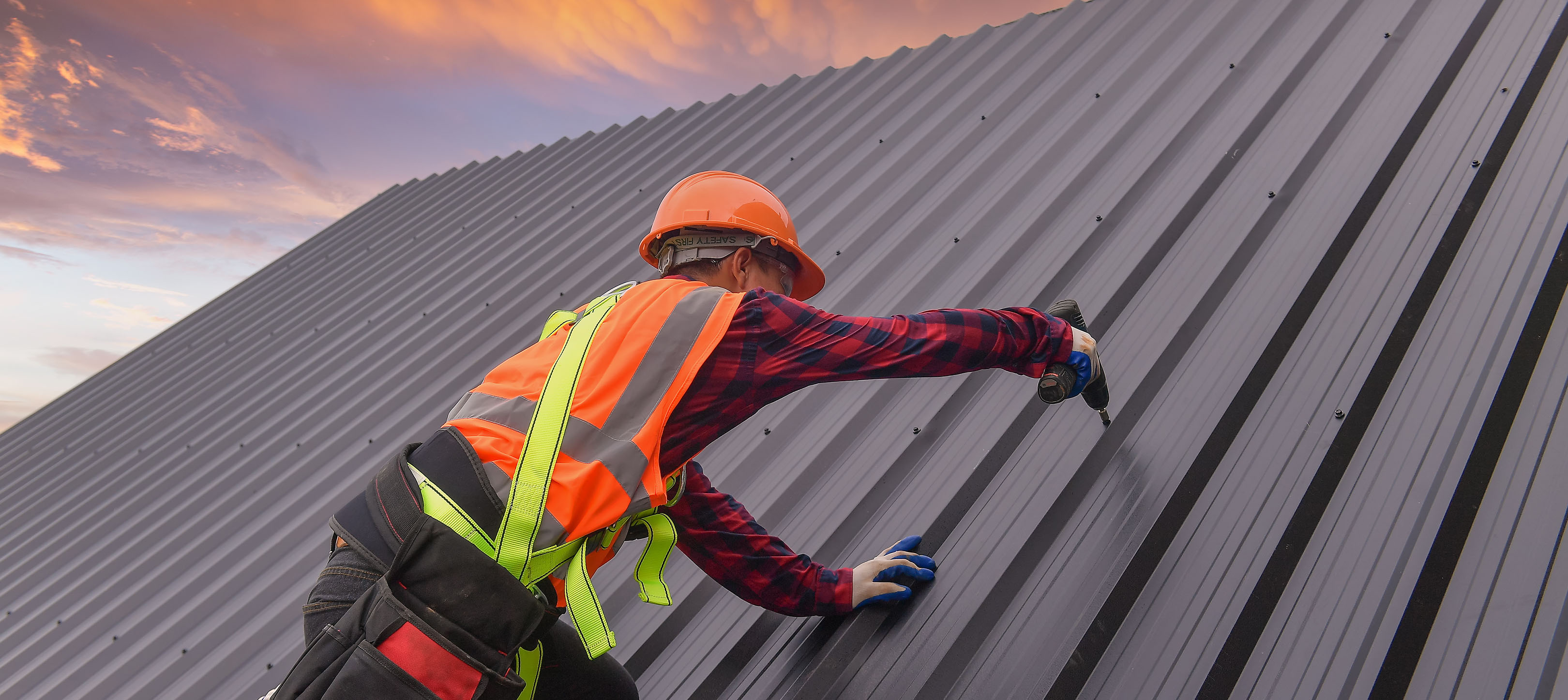 The primary role of commercial roofing systems and residential roofs is to safeguard property. They differ, however, in terms of the materials utilized to construct and install them. Single-ply (TPO, PVC, EPDM), concrete, modified bitumen, built-up roofing systems, tar and gravel, and other materials are commonly used in commercial roofing systems. Residential roofs are often built of asphalt shingles or concrete tiles, depending on the weather conditions.
Because commercial roof systems have more alternatives than residential roofs, you must conduct thorough research and select a reputable contractor who provides comprehensive commercial roofing services to ensure satisfactory outcomes.
Types of Commercial Roofing Systems
Built-Up Roofing or BUR Membrane
Built-up roofing, often known as BUR roofing, is the most common type of tar and gravel roof system. Built-up roofing systems are the next step in the evolution of the asphalt roofing process. They are an established commercial roofing alternative. It has numerous layers or piles that increase the system's resilience. BUR is a low-slope roof design that is both durable and cost-effective.
Metal roofs are a prominent commercial roofing material. Metal tile sheets, corrugated galvanized steel, stainless steel, stone-coated steel, silicon-coated steel, copper, aluminum, zinc, tin, and other materials are available. Metal commercial roofing systems are long-lasting and have good fire resistance ratings. They are frequently coated with protective coatings to avoid rusting and damage from sunshine and other environmental influences.
Modified Bitumen Roofing
A modified bitumen commercial roofing system, often known as mod-bit roofing, is made up of strengthened roof textiles and layers of bitumen. To offer maximum protection and stability, it is fastened to rooftops as a two-ply system. Modified bitumen roofs are simple to maintain and have higher tensile strength than other commercial flat roofs. If you expect a lot of activity, it is an excellent choice for a business roof.
EPDM or Thermoset Roof Membrane
In comparison to other forms of commercial roofs, thermoset roofing, commonly known as EPDM roofing, is adaptable, long-lasting, and simple to maintain. It is made of single-ply rubber material, has a straightforward installation technique, and is resistant to ozone and UV light. Other advantages of EPDM roofing include resistance to some solvents, acids, and alcohol, flexibility at cooler temperatures, and reflective characteristics that can assist reduce cooling costs.
Roof Membranes Made of Thermoplastic or PVC & TPO
Roofs made of polyvinyl chloride (PVC) and thermoplastic polyolefin (TPO) are ideal for second-generation applications. They are lightweight, highly reflective, and resistant to UV radiation, punctures, most chemicals, and bacterial development. PVC and TPO commercial roofs are appropriate for restaurants, hotels, and other establishments that use ventilation systems that emit oils.
Green Roofing System
Green Roof systems are an assembly of different layers and all these layers together create the "system". Green roofs have grown in popularity in recent years as a sustainable choice for property owners. They can increase efficiency while also addressing water and drainage issues. They are also an attractive and environmentally sustainable commercial roofing material
3 Crucial Aspects of Commercial Roofing

Installation of a Commercial Roof
The installation process of a commercial roofing system can vary substantially depending on the material, cost, labor hours, and complexity level. Hiring a dependable commercial roofing contractor that can do the work on time, within the price, and at your convenience is beneficial.
Roof Examination
Roof membranes, decking, vents, flashing, gutters, downspouts, and drainage pipes are all examined during a thorough commercial roofing system inspection. This can help prevent potential roof damage, identify problems early, and save money on future repairs.
Commercial Roof Maintenance
Proper maintenance, in addition to inspection, is vital to extending the life of a business roof. Cleaning debris, correcting leaks, tears, or water damage, repairing flashing and HVAC systems on the roof, prepping your roof for each season, and ensuring the roofing material is in perfect shape are all part of the service.
Call us at
+1 (718) 786-1776
At Gc Corp, we have qualified roofers who can provide complete services to meet our customers' various needs. We have the knowledge, experience, and resources to assist with the installation and maintenance of various types of commercial roofing systems. We can assist you with commercial roof inspections, maintenance, repair, replacement, and other services. You may reach us at +1 (718) 786-1776 if you have any inquiries about our commercial roofing services in New York. You can also get a free quote by completing our online form. We provide visual inspections, written estimates, and dependable solutions to any of your roofing issues.