Commercial Remodeling & Renovation
Exterior
September 30th, 2022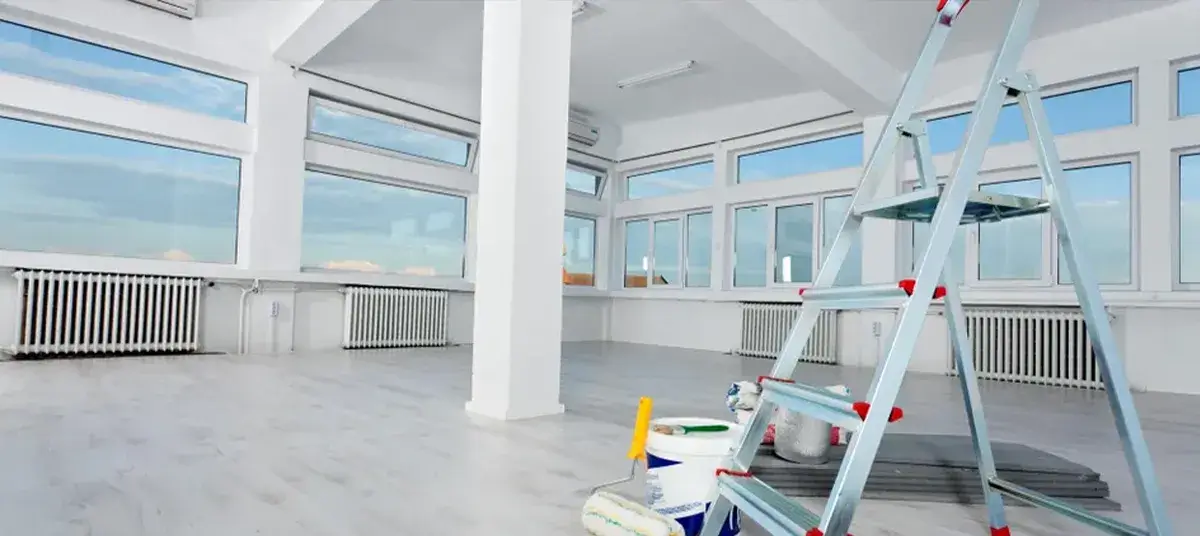 Making changes to an existing commercial building is referred to as commercial remodeling (renovation). These modifications may be aesthetic, practical, or both. General commercial contractors generally oversee commercial remodeling (renovation) projects. Instead of constructing a brand-new facility, many businesses embark on a commercial remodel, which may be a large project. If a company lacks the space to expand, it may decide to redesign to make the most of its area. This can be a wise decision for a business that needs to grow but does not have the resources to invest in a new location and building. In this article, we'll introduce the concept of commercial remodeling and go over a few advantages of this kind of work. We'll also highlight a few tools and resources to make your experience with commercial remodeling (renovation) smoother.
What is Commercial Remodeling?
The term "commercial remodeling" can mean different things to different people, and it can be unclear. Any construction or renovation work carried out on an existing commercial facility is referred to in this article as commercial remodeling. So what does remodeling for commercials look like? Here are a few instances:
Installing energy-efficient systems and appliances all over the facility.

Creating one business area out of two.

Adding an addition to a current commercial structure.

Updating a business building's exterior.

Adding extra office space to an existing structure.

Adjusting the design of a dining area to reflect brand changes.

Converting a commercial building for a new tenant.

Redesigning the layout of an industrial kitchen.
Stages of a Commercial Remodel
Just like a new build, a commercial remodel has several stages. In most cases, the following stages are used in a commercial remodel project:
Planning and design

Pricing and bidding

Engineering and purchasing of materials

Structural repair and redesign

Rebuilding

Finish out process

Clean up and remove debris
Businesses that decide to take on a commercial renovation project must employ a general contractor with experience in this field. In contrast to a new build, the framework is pre-existing. They must understand how to modify current structures while preserving structural integrity. The contractor must be able to collaborate with a variety of subcontractors with expertise in different stages of the building process.
Whether all or a portion of a remodel will be occupied during construction has a significant impact on the redesign's complexity and duration. Moving people, furniture, etc. frequently takes place in several stages when working with employees, clients, students, etc. Early involvement of your design and construction team in the planning stage of an occupied building leads to innovative solutions.
Depending on the client's preferences and available funds, a commercial remodeling project may transform a basic building into a glitzy exhibit. The owner must first formulate a broad vision for how they want their property to appear. Designers will then have a better sense of what has to be done, how much material will be required, and how much the project is likely to cost.
Benefits of Commercial Remodeling
Commercial building owners choose to modify their premises for a variety of reasons. The following are some typical benefits of commercial remodeling:
Strengthening the Building's Appearance

Increasing the Building's Functionality

Increasing the Property's Value

It Saves Time and Money

Enhances Effectiveness
Conclusion
Commercial remodeling is a fantastic opportunity to boost your property's safety, appearance, and efficiency. It's critical to be knowledgeable and informed about the procedure, advantages, and difficulties associated with commercial remodeling. Understanding what commercial remodeling includes will help you better prepare for your commercial construction project. Additionally, with the aid of Dynamic Gc Corp, you can streamline your commercial remodeling process and ensure a secure and authorized construction project. Dynamic Gc Corp specializes in providing commercial remodeling services with a team of professionals and project managers. Start your project with us right away.