Basement Remodeling Benefits of Building (Home Office)
Interior
October 17th, 2022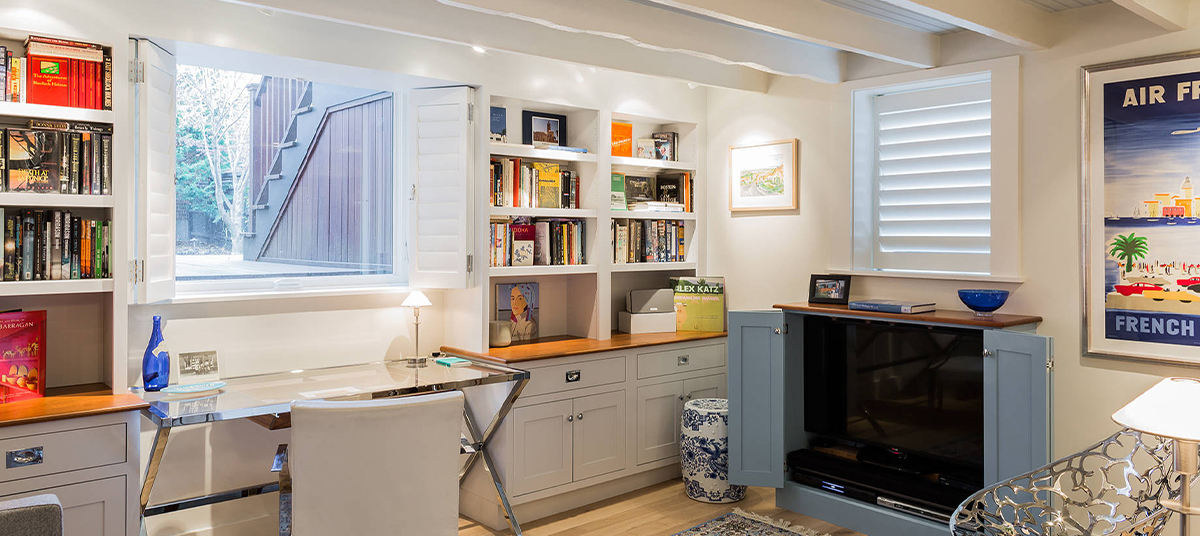 Remodeling your basement is one of the most beneficial home remodeling decisions you can make. A basement remodel will not only provide you with more livable space right away, but it will also be a valuable selling point if you ever decide to sell your house. Because your basement is hidden from view, it should be ignored. Suppose you want to transform your basement into a beautiful, livable space for the entire family or you want to create a home office in there. In that case, you can rely on Gc Corp home remodeling professionals to complete the job quickly and correctly. Dynamic Gc Corp provides basement remodeling services including wall insulation, drywall and paint concepts, lighting and flooring solutions, trim, basement baths, wet bars, new furniture assembly, and basement kitchens. Our services include everything from custom-built shelving and storage to installing a brand-new sump pump.
We believe that a finished basement can be a continuation or extension of the home's main living area, with a smooth transition to achieve the maximum use of the new space. With our remodeling services, you can transform your basement from terrible to beautiful. We are experienced, and dependable, and we are eager to get started on your renovation project. You don't have to put up with a room you despise any longer. Allow us to increase the worth, style, and elegance of your home.
5 Benefits of Building a Home Office on Your Basement
Have you presumed to build a home office in the basement? As a result of recent workforce changes, more Americans have begun to work from home, at least part-time. Since then, plenty of home office ideas including basement office ideas have begun to circulate on the internet. Because of the major benefits they offer, basement home offices are becoming increasingly popular among homeowners. We've compiled a list of five benefits of setting up a home office in your basement apartment. Check them out below!
1. Enhanced Property Value
Companies are increasingly encouraging their employees to work from home rather than coming into the office full-time. Your home is a much more appealing property on the real estate market if it has a built-in home office. As work-from-home models gain popularity, homeowners and investors will look for properties that can accommodate this new trend.
2. Few Distractions
If you've ever tried working from home, you're aware that numerous distractions can arise throughout the day. Concentrating on work-related tasks can be difficult unless you live alone. By locating your home office in the basement, you can physically separate your work life from your personal life, providing much-needed structure when working from home.
3. Maximum Space Utilization
Spontaneous home offices take up space in other areas of the house. A finished basement allows you to separate your workspace from the rest of the house. You can also add additional spaces to your finished basements, such as a bar or gym, to make the most of every square foot in your home.
4. Infinite Design Possibilities
By locating your home office in the basement, you will avoid having to coordinate your work desk with the furniture in your living room or the color of the walls in your bedroom. For your basement home office, you can create a completely unique color palette and spatial design. This allows you to select a setup that reflects your personality and specific design preferences!
5. Additional Storage
Unless you have a spare room in your house that can be converted into an office, your workstation will quickly become cluttered. Homeowners are frequently forced to push their work workspaces up against the wall of their living room or dining room, leaving little space for office storage. You'll have more room for your office supplies if you build your home office in your basement apartment.
Conclusion
Do you want to know how else a finished basement can benefit your home? Contact Dynamic Gc Corp today to learn more about what our finished basements have been able to accomplish for our customers. At Dynamic Gc Corp, our basement remodeling services are provided by professionals with years of experience and an eye for design. We work with homeowners to determine the best type of rebuild for their budget, and we can advise you on what will add the most value to your home. Unlike a kitchen or a bathroom, your basement can be transformed into almost any type of room you can imagine. Our basement remodeling services can turn it into a new bedroom, an office, a game room, a living room, a bar area, and other uses. If you're thinking about remodeling your basement, contact us right away. We can assist you in designing and creating the space you've always desired while increasing the square footage of your home.