Bathroom Remodeling Process: Renovation Services for Bathrooms
Interior
October 13th, 2022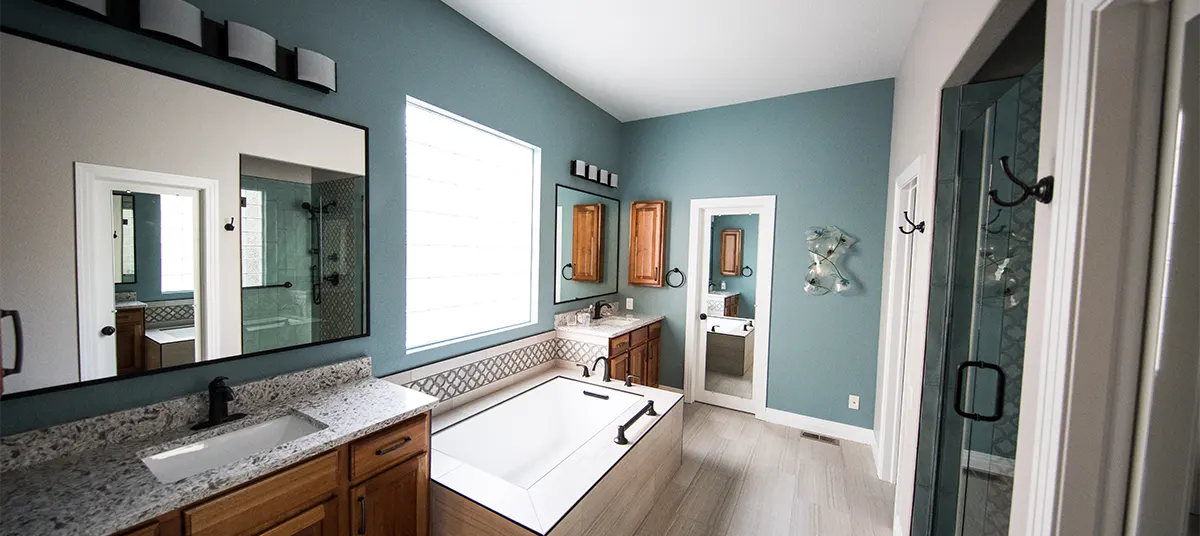 Bathroom remodels and renovations are an excellent way to update the look of your home. Bathroom remodels, when done correctly, can provide a good return on investment. A bathroom remodel is a major undertaking! One of the most used rooms in the house is the bathroom. There are different reasons why you should renovate your bathroom as it increases safety and comfort, enhances aesthetics, and increases a home's resale value. Dynamic Gc Corp can assist you with the installation of a new sink, a new glass shower door, or an elegant tile floor. When you hire Dynamic Gc Corp, you can relax knowing that your property is in good hands. We'll do our best to keep our work from interfering with your daily routine. We'll take precautions to keep dust to a minimum while working, and we'll always leave a clean job site at the end of the day.
Renovation Services for Bathrooms
Dynamic Gc Corp is well-equipped to handle most bathroom remodeling projects. This means you won't need to hire additional contractors to finish the job. We're your one-stop shop, and our Done Right Guarantee backs up all of our work. We'll make your bathroom dreams come true, whether you want a few upgrades or a complete overhaul.
Bathroom remodeling services are:
Installation of a new shower door or tub

Installation of a new toilet

Installation of a new faucet or shower fixture

Installation of drywall or cement board

Installation of vanity or mirror

Floor tile installation

And much more!
Some services are subject to state and local licensing requirements and may not be available in all areas.
Where do you begin when remodeling a bathroom?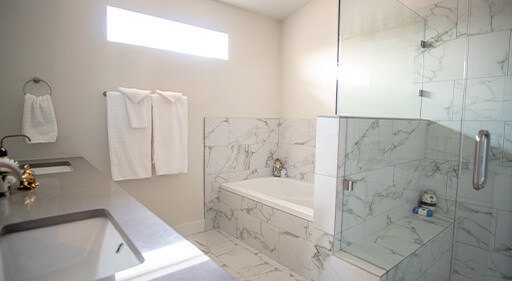 The first step in any bathroom renovation, whether small, medium, or large, is to plan ahead of time. You must plan the desired design as well as the budget for this project. Once you have completed the detailed plan, you can begin putting things into action gradually. We will discuss a few steps in the bathroom remodeling.
Prepare a plan
Planning is essential for the success of any project, whether it is a small bathroom remodel or something else. The estimated budget and design of your bathroom renovation are the two most important variables to consider when creating your plan. When you have outlined your total approximate budget and its breakdown, you are less likely to overspend on the project's completion. Similarly, the design of your new bathroom will most likely be influenced by the project's estimated budget.
Prepare the tools
Do some of the renovation tasks yourself to save money on fees from local bathroom remodelers. You can prepare some of these tools and supplies for the tasks in advance.
Gloves

Goggles

a measuring tape

The caulking gun

Face masks that are disposable

Sealant made of silicone

Hammer

Hand drill powered by electricity

Chisel

Screwdriver

Wrench

Vacuum (wet/dry)

Sander orbital
Bathroom demolition
During the construction phase, you must first demolish the fixtures and drywall that will be replaced. Any professional bathroom remodeling project will have this. Here are a few ideas for gutting your bathroom.
Drain your toilet first to avoid any waste liquid spillage.

Cover your bathtub first before removing it. Then, take out the tiles from the studs. Take care not to damage the existing plumbing so that you can easily reconnect the new tub.

Using a reciprocating saw, safely remove the wall insulation. Never use a hammer to do this. For this task, put on your goggles, face mask, and gloves.

Remove any other items in your bathroom that need to be replaced. Vanity cabinets, mirrors, and bathroom floor tiles are examples of such items.

You can also remove the baseboards to avoid damage and then reinstall them.
Installation of a bathtub or shower
When it comes to updating your bathroom, you don't have to go through a lengthy and complicated process. Add a tub or shower surround to your bathroom to give it new life. We'll walk you through preparing the installation area, installing the surround, and replacing fixtures and hardware. You can now install your new bathtub or showerhead after you have completed your demolition work. If you intend to convert your tub to a shower, we recommend a walk-in shower model. This facilitates access, particularly for people with disabilities. Similarly, it has a sleek modern appearance with space-saving features.
Conclusion
There are various low-cost bathroom renovates that can increase the overall resale value of your home. Small bathroom updates can include repainting, cabinet refinishing and installing new modern lighting. You can rely on Dynamic Gc Corp when it comes to updating your bathroom. Request an estimate for our bathroom remodeling services online or call us. We can assist you with a large or small bathroom remodel. For added peace of mind, Re-Bath guarantees the quality of its workmanship, installation, and products. If you're ready to give your home an instant facelift, schedule a consultation with Dynamic Gc Corp today. Schedule a free in-home consultation today to plan a bathroom renovation that reflects your vision while remaining within your budget.