10 Incredible Ways to Upgrade the Exterior of Your House
Exterior
November 18th, 2022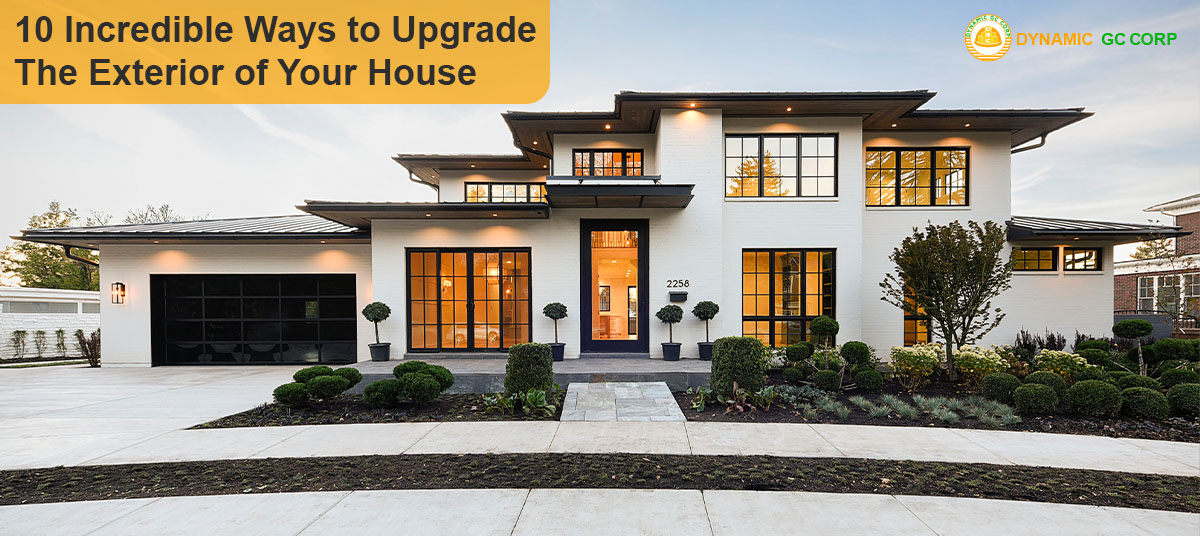 You are concerned about your house. You're proud of how it looks and like showing it off to relatives and friends. However, the exterior of your home demands a little more effort. This is especially true in the suburbs, where house value is largely determined by how well it merges into the area. Your home's exterior makes the first impression on both neighbors and potential buyers if you decide to sell. Improving the exterior of your home is one of the best expenditures you can make. So you have the option of blending in or standing out. Today, we'll look at 11 of the best exterior house restoration ideas.
How can you Enhance the Outside Appearance of Your House?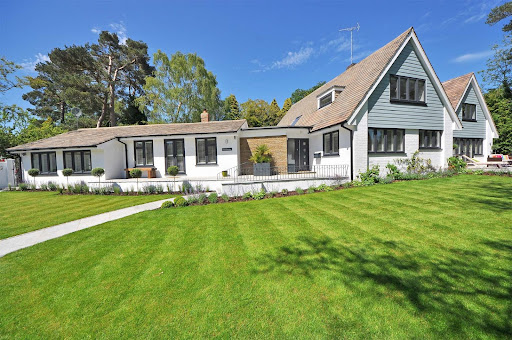 Before we go into our top 10 house exterior renovations, let's go over the fundamentals.
There are numerous reasons why you would desire to renovate your property. Perhaps you have recently relocated and need to remodel your older home from previous owners. You could be about to put your house on the market and want to boost its worth before doing so. It could be as easy as wanting a new appearance and some adjustments. Regardless of why you want to, keep reading to find out the finest strategies to accomplish all of your objectives. For the time being, here are a few simple methods to beautify the outside of your home. Be daring. Maintain your commitment to yourself and your vision.
Here are our 10 suggestions and strategies for making your home stand out.
Begin With Your Roof
As the sun sets, you go down your street. You enjoy looking up and admiring your neighbors' architecture and gardening. First, you notice that one abandoned house that you usually associate with squalor. Its windows have boards on the outside, and the roof is the worst part. Its shingles are falling off with the slightest breeze. To say the least, it's ugly. But you quickly forget about it as you walk a little further and view your next-door neighbor's beautiful landscape. As the sun sets, everything takes on a golden glow, highlighting the peak of everyone's house. And you can't take your eyes off that stunning roof. It's time to replace your roof. It's not just about aesthetics. Old roofs can cause major foundational problems.
Add Texture
Are you into interior design and home decor? The texture is important in interior design. It's abundant in your comfortable bed. You may complete the effect with blankets, comforters, and throw pillows. Consider a little greenhouse in your living room or on your front porch that is thriving with plant life. Greens, reds, and oranges come in a variety of heights and textures. Your planters feature a variety of designs, textures, and patterns. What makes them appear so good? It's due to the texture. Don't scrimp on texture for the exterior of your home, either. A natural stone accent wall could improve the appearance of your home's exterior.
On Trims, Use Bold-Colored Accents
The accent trim is everything. White dwellings with black trim and a pomegranate-red door offer a splash of color. Consider cobalt-blue siding with white trim. There are structures in deep maroon with black or cocoa brown accents. Add some dramatic trim to your property to reintroduce some of that New England flair. Here are some suggestions for accenting the exterior of your home:
Your main entrance

Shutters

Trim

Decorative woodwork
Your outside house colors should complement the remainder of your home. However, you still want it to catch the attention of passers-by. Remember, it should pop. So avoid using a flashy hue on a large scale.
Remove Your Shutters
A minor adjustment, such as changing out your shutters, is a terrific way to stand out. Because they are so common, many individuals are unaware that they exist. A lot of the time, they're not even operational. Today, there are a plethora of shutter styles to pick from. Choose a rural style for your shutters if you enjoy the cottage-core chic aesthetic. If you can't get enough of the mid-century modern look, there are several lovely options. Your shutters must complement the rest of the outside of your home. There are also numerous vibrant hues available.
Be Creative in Your Driveway Design
Most of the time, you consider your driveway to be only a functional feature of your property. You don't even notice its presence. It is a sanctuary at the end of a long workday. You approach it and exhale a sigh of relief: "I'm home." So why should boring asphalt get in the way of that? We guarantee that having an improved driveway will make you even happier to be home. It's frequently the first thing a guest notices when they arrive. It's yours and their first encounter with your living area. So have fun with it!

Improve Your Entrance
The entry to your home is comparable to your driveway in that both are important for curb appeal. They are also some of the first things anyone, including you, observes when they walk onto your property. Your pathway and entryway are two critical components of your overall entrance. You may create a stunning walkway by laying an extensive paver route. Consider placing comfortable seating spaces along your path. Lighting is both utilitarian and beautiful.
Improve Your Exterior Lightning
The cold weather is approaching. Don't be alarmed if this sounds intimidating or if you prefer summer pleasure. That gloomy, dismal feeling you get as the days get shorter? We've got a solution. Install external lighting that is both warm and spectacular. Choose sconces that complement the colors of your home and promote safety when you approach your front door in the dark.
Wall Claddings Installation
Wall claddings, often known as siding, do not have to be dull. When you need to make a significant alteration to your outside, consider the following options:
Natural stone

Wood

Brick

Stainless steel

Aluminum

Vinyl
Add Vibrant Exterior Landscaping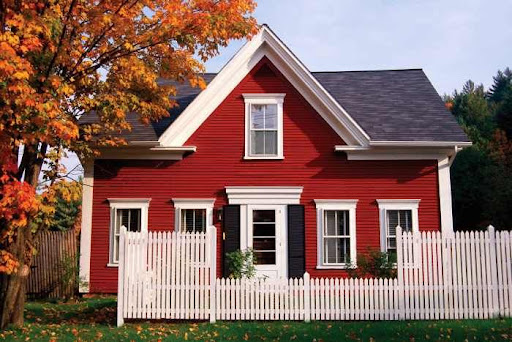 Landscaping is one of the most enjoyable methods to improve the appearance of your home's exterior. Shrubs, plants, flowers, and trees all provide multiple functions. If you plant tall enough plants, they can provide privacy. They also offer color and interest. It's also a terrific method to diversify your interests.
Move To Larger Windows
Nothing beats driving into a new area and seeing a big home with massive windows. Those houses aren't always as tall as you might expect. Larger windows not only increase the value of your home but also create the illusion of more height and spaciousness. It's a win-win situation for everyone.
Conclusion
You have a lot to think about. Perhaps you want some exterior paint ideas or completely new landscaping. Dynamic Gc Corp is here to collaborate with you and bring your vision to life in every case. Discover our portfolio and testimonials to see what we can accomplish for your property. Visit our blog for more suggestions and methods to having the nicest house on the block. And when you're ready to upgrade your house, get in touch with us. We're also prepared.