Outdoor deck: what to know before building or remodeling
Exterior
November 4th, 2022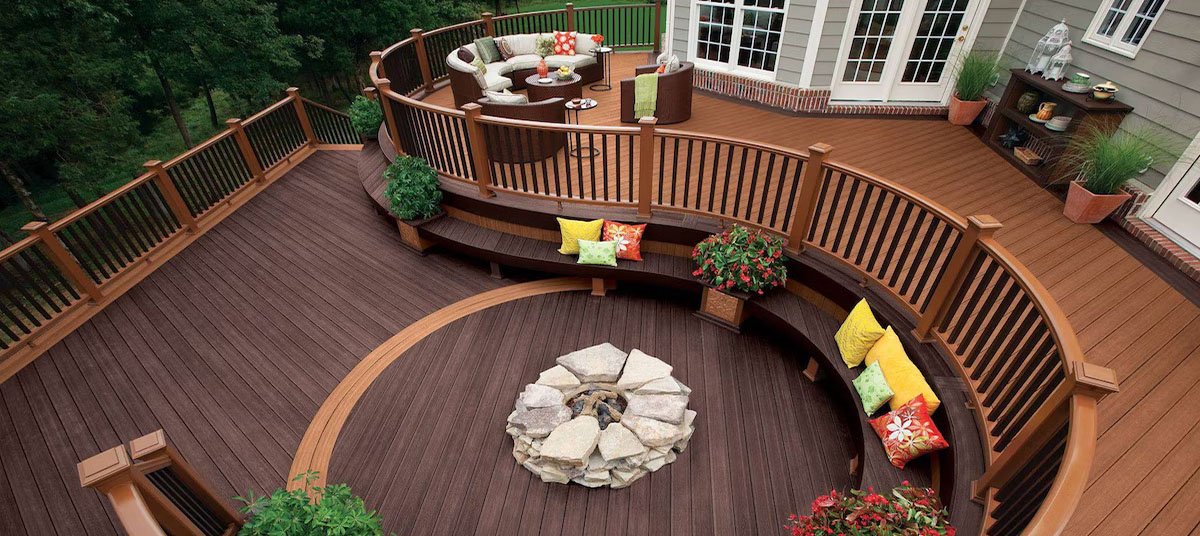 Outdoor decks provide a space for year-round gatherings and increase the resale value of a home. You don't have to limit your living space to the confines of your home. Your backyard or side yard can be transformed into a haven of fresh air, natural light, plants, and flowers. Outdoor decks connect these two living areas while also increasing the value of your home. Consider a deck the ideal connection between the inside and the outside. An outdoor deck raises users off the ground and offers a unique view of your property. Decks can also be the focal point of outdoor social life, serving as a gathering place for barbecues, parties, or even peaceful solitude. So, It's a charming addition to your lifestyle and property.
Outdoor deck designs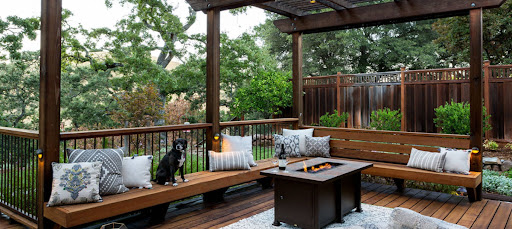 Self-supporting Decks
Self-supporting decks, also known as floating or ground-level decks, hug the ground closer than attached decks. These decks can be built alongside the house or anywhere in the yard. Many municipalities do not require building permits for outdoor deck designs that are less than a certain height above grade (often 30 inches) and are not constructed over a basement or lower story. The deck area may not be accessible from either of these lower areas. The deck must still adhere to all applicable building codes.
Attached or Fixed Decks
Attached decks, also known as fixed decks, are more elaborate structures than freestanding decks. They may be taller, have special footings, guards and handrails, and are attached to the house with a ledger board. Due to the complexity of this deck design, most homeowners will hire a contractor or other professional to build an attached deck. The attached decks blend in better with the home than freestanding decks. Gc corp has a specialized group of remodeling contractors who have a variety of deck remodel ideas. We allow the exterior to be an extension of the interiors.
How do you construct an outdoor deck?
A new outdoor deck will necessitate all of the following steps, whereas a deck renovation may only necessitate a subset of them. A new deck usually takes between 1 and 3 weeks to build.
The homeowner meets with the deck builder to discuss their deck vision.

The builder may recommend appropriate styles and designs to the homeowner.

The team then creates detailed blueprints and prices materials to provide the homeowner with a reliable cost estimate.

The deck plans are submitted to the building department by the builder.

City technicians come to the site to mark it so that digging does not damage underground services.

They prepare the site by laying string around the deck's outline and removing any necessary sod.

After determining the location of the piers and footers, the builders construct the deck by digging the holes, installing the piers and footers, installing the ledger board on the house, and then installing the posts, beams, and joists.

They attach and trim the decking boards after establishing the general structure.

They include features such as stairs and railings.

They stain and seal the deck as needed for weather resistance.
What are the materials used in outdoor decking?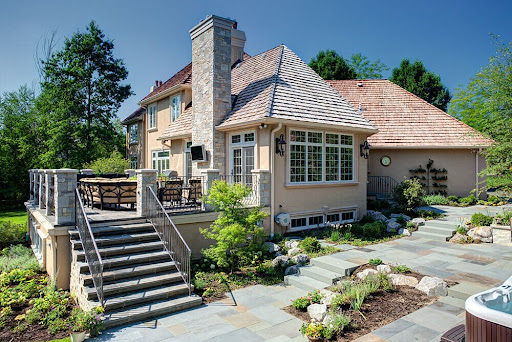 The most common material for the deck's lower structural part is pressure-treated lumber. Although code requirements may dictate lower decking materials, the top deck has several options. One method of deck renovation is to remove and replace old deck materials from an existing deck. Because the entire outdoor decking structure does not need to be rebuilt, this method saves money.
Composites
The majority of composite materials are composed of recycled plastics and wood fibers. Because of its softness underfoot and durability, wood composite is a popular material. Wood composite decks never need to be stained or sealed. Colors, on the other hand, can fade over time, especially in hotter climates. Composites are low-maintenance, but not maintenance-free. Composite wood, like other outdoor decking materials, must be cleaned on a regular basis to remove moss, mold, and mildew, especially if the deck is in the shade.
Fiberglass
The fiberglass deck material is very popular right now. It can be painted or stained and will last a lifetime. Slip-resistant fiberglass panels overlap to form a continuous solid surface, which is advantageous when decking over a lower area must remain dry. Fiberglass deck panels do not rot, rust, or harbor mildew, making them ideal for high-moisture environments.
Tropical hardwoods
Ipe and tigerwood are two common tropical hardwood species used for decking. These dense woods are difficult to cut and drill, but their density ensures that the deck will outlast pressure-treated wood, redwood, and cedar. Because of their natural fire resistance, some tropical hardwoods may be permitted in situations where other woods are not an option. Tropical hardwoods are pricey, but they may help both the deck and the house retain value over time, even after resale.
Redwood and cedar
Redwood and cedar are softwoods that are primarily found in western states. These materials are an excellent alternative to expensive tropical hardwoods and pressure-treated wood. These woods contain natural tannins and oils and do not require chemical preservatives.
Pressure-treated wood
Pressure-treated wood is the most cost-effective option. Southern yellow pine is popular because it is pressure-injected with chemicals that help the wood resist rot and wood-boring insects. One disadvantage of pressure-treated wood decking is that it splinters easily and is not suitable for barefoot walking. Always coat pressure-treated deck materials on top to increase their durability.
Conclusion
Decks bring joy to many homeowners by increasing their living and entertaining space and providing convenient access to the outdoors. To make the most of your space, you can remodel and design your outdoor deck with the help of a contractor. You can change the shape of your deck and stairs to create a more seamless flow to your yard, or you can install new deck boards for a richer tone. Dynamic Gc corp general contractors have assisted many homeowners in the design, planning, and construction of outdoor decks. Contact a Gc corp expert decking contractor today to discuss your project and we assure you that our final product design fulfills your family's needs and expectations.