Hire Professional Brick Stone Fencing Contractor for Commercial Buildings
Exterior
February 14th, 2023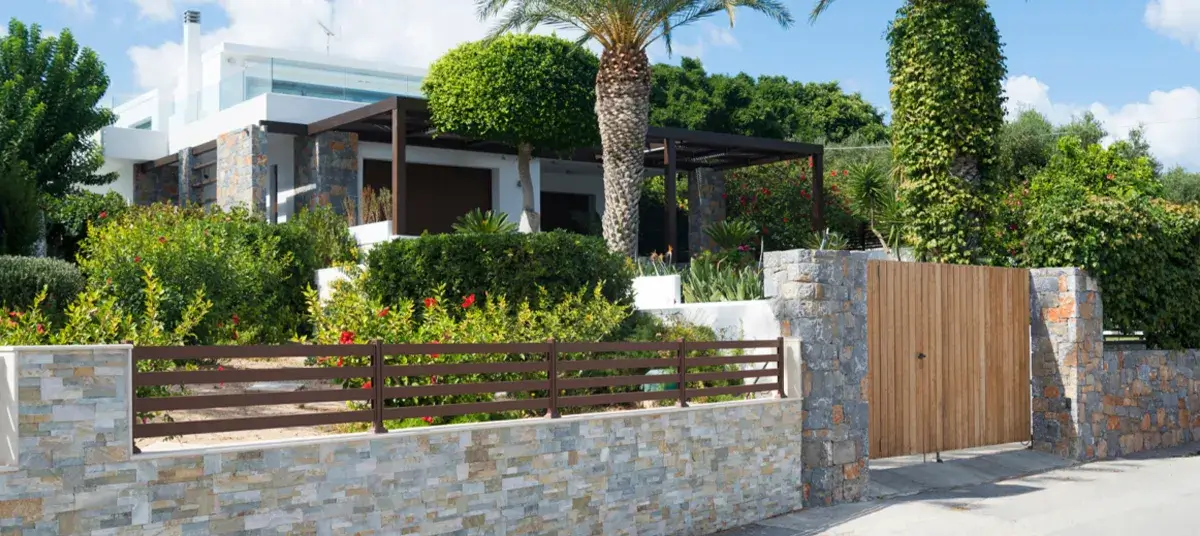 Fencing constructed from brick or stone is known for its durability, strength, and aesthetic appeal. It is often used in commercial settings such as office buildings, industrial facilities, and public parks. It may also be used in residential buildings to add a touch of elegance and sophistication to a property. Professional brick and stone fencing is often designed and installed by professional contractors, ensuring that it is appropriately constructed and meets local building codes and standards.
Why need Professional Brick & Stone Fencing Contractor for commercial buildings?
Professional brick and stone fencing is a necessary aspect of many commercial buildings due to its security, privacy, and increased property value. The strength and longevity of brick and stone make it ideal for commercial buildings, as it can withstand harsh weather conditions and last for many years.
Let's have a look in detail:
Expertise
A professional brick and stone contractor is knowledgeable about the local building codes and regulations for fence construction, ensuring that the fence meets safety and structural requirements. They have the expertise to properly lay bricks and stones to create a strong, sturdy fence. They also know how to prevent common masonry problems like cracking and settling. A professional contractor has experience building different styles and designs of brick and stone fences, and they can help you choose the right style for your property based on your needs and budget.
Quality Materials
Brick and stone fence contractors typically use high-quality materials to ensure that their fences are durable, long-lasting, and attractive. The bricks they use are kiln-fired and come in various colors and styles to suit different tastes and design preferences.
They use natural stones such as granite, limestone, and sandstone, which are known for their durability and natural beauty. Professional contractors have high-quality mortar to bond the bricks and stones together. To protect the bricks and stones from weathering and staining, professional contractors use the best sealants to seal the fence surfaces. These sealants can help prevent moisture from penetrating the fence and causing damage.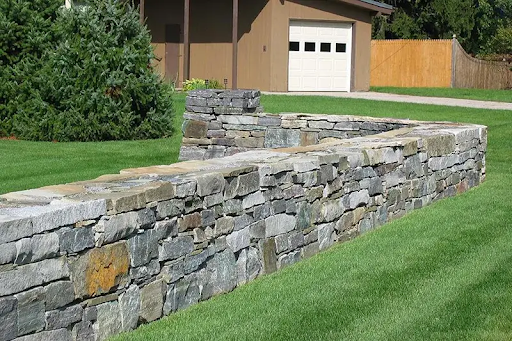 Warranty
Commercial brick and stone fencing contractors typically provide a warranty on their work to give their clients peace of mind and protect them against any potential issues with the fence. The warranty specifics will vary from contractor to contractor, but common elements include workmanship warranty, material warranty, and time frame. The warranty may have certain limitations, such as exclusions for normal wear and tear or damage caused by extreme weather conditions. The contractor will provide a written description of the warranty and its limitations, so the client knows what is covered. If any issue arises with the fence, the client can rest assured that the contractor will take care of the problem and resolve it to their satisfaction.
Compliance and regulation
Professional brick and stone fence contractors ensure that their work complies with all relevant regulations and building codes. This helps to ensure the safety of their clients and the public; it also protects the contractor from potential legal issues. Professional contractors confirm that the fence they construct complies with local zoning and building codes. They make sure that their work complies with environmental regulations. Depending on the location and the specifics of the fence construction project, professional contractors obtain permits from local government agencies. They also comply with industry standards related to the construction of brick and stone fences.
Increased property value
A beautiful and well-crafted brick and stone fence can enhance the appearance of a property and make it more appealing to potential buyers. This can increase the perceived value of the property and make it stand out from neighboring properties. A well-constructed brick and stone fence can increase the security of a property and provide a sense of privacy for the residents. This can make the property more attractive to potential buyers looking for a secure and private living space.
Guaranteed work
Commercial brick and stone fencing contractors typically provide a guarantee on their work to give their clients confidence in the quality of their services. Guaranteed work means the contractor promises to deliver a fence that meets the client's expectations and specifications. If there are any issues with the fence, the contractor will take responsibility and correct the problem. The guaranteed work is typically outlined in a written agreement between the contractor and the client. This agreement details the terms and conditions of the guarantee and sets out the responsibilities of both parties.
Time-saving
Having a professional brick and stone fence contractor can save time compared to doing it yourself or hiring an inexperienced contractor. Professional contractors typically spend time planning and preparing for the fence construction project. Professional contractors will typically work to minimize disruptions to the property and the surrounding area during the construction process. They can also work around any existing structures or obstacles more efficiently, reducing the required time to complete the fence.
Dynamic GC Corp professional bricks and stone contractors
Looking for a professional brick and stone contractor in Manhattan for your commercial buildings? Look no further! At Dynamic GC Corp, we have a team of experienced and skilled professionals dedicated to delivering top-notch quality and exceptional results for all your brick and stone needs. Whether it's new construction, repair, or renovation, we are equipped to handle everything with precision and attention to detail.
Our commitment to excellence is reflected in the high-quality materials we use, the meticulous workmanship we employ, and the customer satisfaction we strive for. We understand the importance of meeting deadlines and staying within budget. Contact us today to schedule a consultation and see how we can bring your vision to life.