Top Kitchen Renovation Ideas for 2022
Interior
November 8th, 2022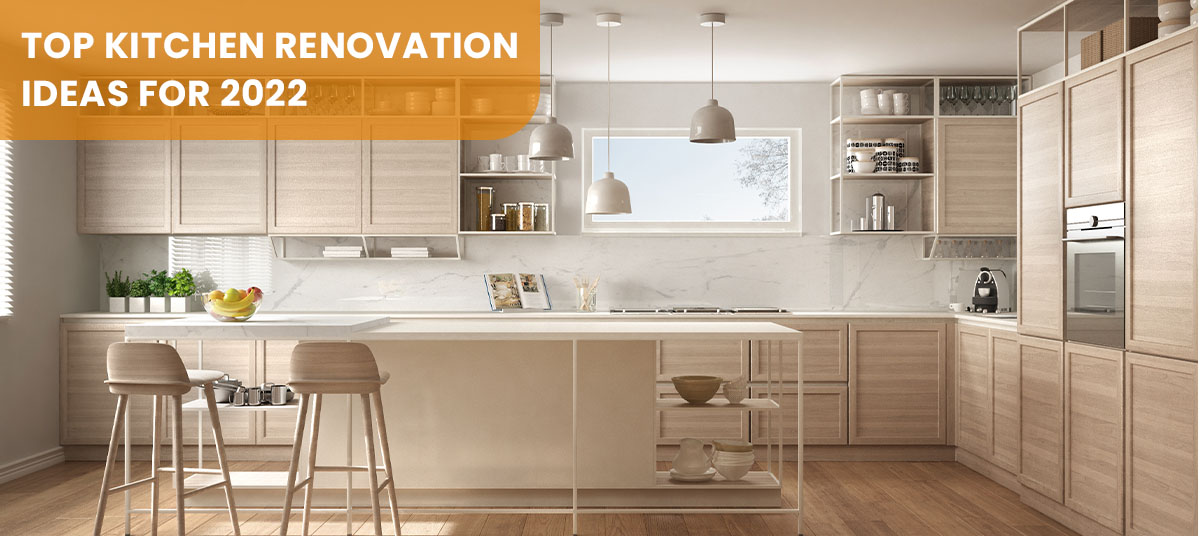 The enthusiasm started by 2018's trends, which included a focus on storage, accents with a natural theme, and modernized technology in fixtures, appliances, and lighting, is continuing in 2022. The simple luxury of organic style is complemented by this year's kitchen designs, while improved utility is the primary objective of updates and renovations. With these six Kitchen trends, you can make your kitchen function the way you want it to while adding flair and substance that will last for years. You could find it useful to limit your options for your kitchen renovation if you look at these kitchen renovation ideas for 2022. In light of this, think about how you may draw inspiration for your renovation ideas from these projections.
1. Modular Lighting
Lighting is essential as the kitchen continues to evolve into a multipurpose area. According to Greg Martin, creative director of design at Kichler Lighting, lighting controls and the flexibility to change your illumination according to the task at hand are significant trends. This might be as straightforward as the ability to adjust the brightness of the lights or as complex as color temperature and light intensity controlled by an app.
The National Kitchen and Bath Association's (NKBA) 2022 Design Trends Report predicts that in the upcoming year, traditional dimmers and motion-sensing lighting will lose out in popularity to app- and voice-controlled lighting. Another crucial component of a place used for various functions is multiple light sources.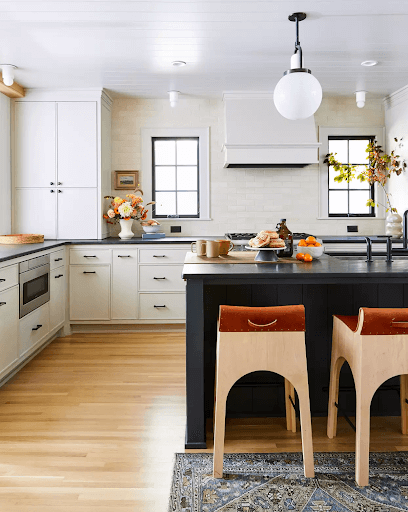 2. Walk-In Closets
Following changes in cooking and buying habits brought on by the COVID-19 epidemic, kitchens exploded with new recipes, gadgets, and food cans last year. The National Association of Homebuilders (NAHB) discovered that walk-in closets and double-basin sinks are the top two features that buyers want in a kitchen in its 2021 "What Home Buyers Really Want" study.
In 2022, homeowners will also look to improve the kitchen storage area's functionality, not just find a place for everything. On the NKBA trend list, "working pantries," which include spaces like coffee shops or a place to keep and use small appliances, are ranked #5.
3. Worksurfaces with sinks
In 2022, sinks will undergo significant improvements, and two designs compete in your favor. The kitchen sink is no exception, according to Caroline Danielson, director of showrooms at Ferguson Bath, Kitchen & Lighting Gallery. "The previous 20 months have demonstrated that places in our home must fulfill many roles," she adds.
The most popular kitchen feature, according to the NAHB survey, is side-by-side double sinks. These sinks are well-liked, according to Danielson, because they enable concurrent operations like food preparation and dishwashing. Additionally, they offer a choice of configurations, allowing the homeowner to choose the faucet location and mounting style, as well as different basin sizes and depths. A built-in ledge for accessories like colanders, dish racks, cutting boards, and ice containers is a feature of worksurface sinks, which also frequently include numerous faucets for increased productivity.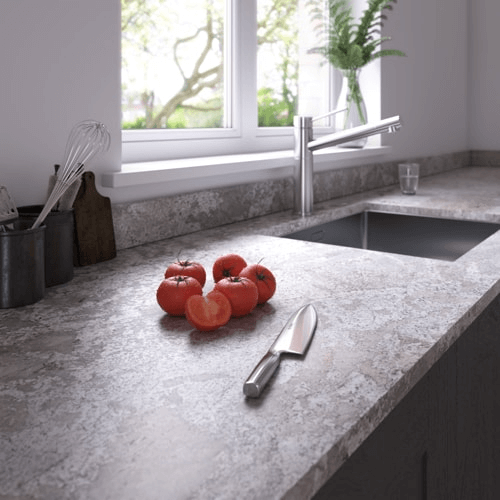 4. Curved Accents
In 2021, organic decor swiftly rose to the top, and it still has an impact on kitchen design today. Now, curved accents are becoming more prevalent to go with this naturalistic style. According to Katherine Cohen, manager of visual merchandising and photography at FLOR, "We believe that curves and organic shapes will be integrated more into kitchen settings, emphasizing comfort, playfulness, and natural features."
Cohen advises using arched windows, entrances, and ceiling treatments that architecturally include swells and curves for a magnificent design. Look for details like round trays, scalloped backsplashes, curved-back seating, and soft furnishings with rounded geometric and abstract designs on a smaller scale. Additionally, Cohen observes a pattern of "pairing curved and wavy decor items with the other," for example, round tables with circular carpets or round cutting boards with curved earthenware serving dishes.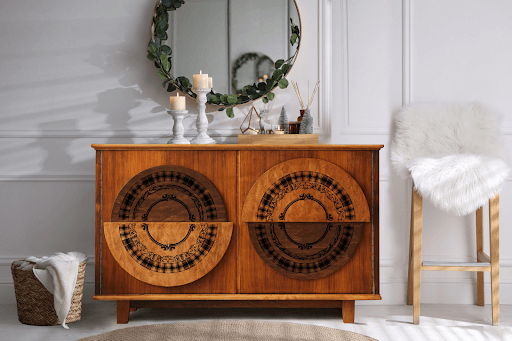 5. Current Wood Finishes
In 2022, greens and blues will still be prevalent in house design, and the kitchen is no exception. However, the NKBA predicts that white and wood tones will also be common. These colors work well together to create the prevalent organic aesthetic of today. Although painted wood is still the most common type of cabinet, according to the NKBA, designers concur that wood grain, particularly in light and medium tones, is becoming more popular in the kitchen.
"I'm witnessing a revival of interest in wood kitchens. Beautiful, grained walnut or white oak, not the rural oak from the 1980s "Kelly Finley, the company's founder and lead designer, explains. The warmth of these woods, according to Finley, counteracts the icy quality of tile and stone surfaces. Additionally, significant wood grains and textures are finding a place in kitchen design in addition to wood tones.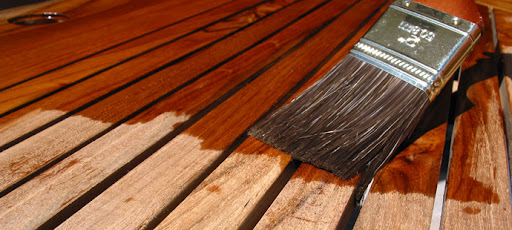 6. Smart Appliances
For a number of reasons, more and more kitchens are incorporating technologically advanced appliances. In order to better fit with today's connected homes, several firms are simply updating and adding new features to their line of appliances. In addition, despite the fact that appliances are currently more expensive, homeowners are willing to splash out.
According to Finley, "homeowners are choosing to wait to acquire all they want in the 'ideal' appliance' given the delays in receiving appliances." Homeowners are interested in adding more digital functionality to their kitchens in 2022 for a variety of reasons, according to Finley, including the potential to have equipment fixed without a specialist and the potential to save time by preheating before arriving home.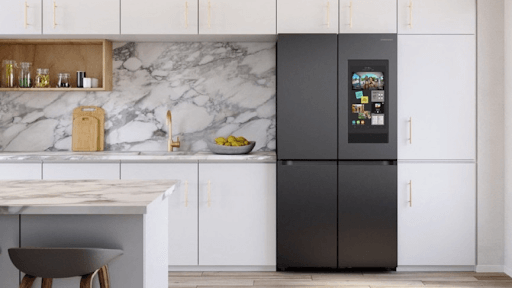 Dynamic Gc Corp understands that the house kitchen is the main focal point of every home and it needs to be redesigned and remodeled. So, we remodel and renovate every kitchen with attention, time, and preparations to ensure the final product exceeds your expectations. We will work to remodel kitchen cabinets flooring, appliances, lighting, painting, etc to redesign it by working with you to incorporate current features of your kitchen and recommend trusted sources for any new materials needed. With beautiful, high-quality materials and expert craftsmanship, our team will collaborate with you to make your dream kitchen a reality. Contact us today to plan your kitchen renovation project.