Waterproofing - What are the Waterproofing Materials?
Interior, Exterior
December 13th, 2022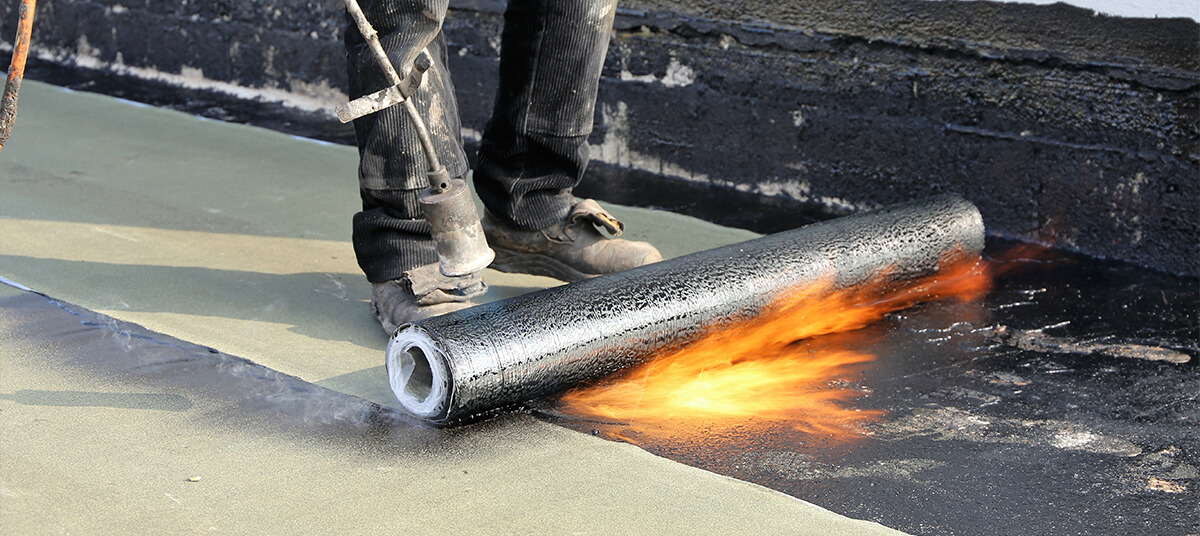 Before discussing what waterproofing materials are, the notion of waterproofing must be explained. The process of making an object or structure waterproof or water-resistant is known as waterproofing. The insulated surface or structure resists water ingress as a result of this technique. Waterproofing in buildings produces a barrier to prevent water passage on surfaces that have frequent contact with water, such as foundations, roofs, and walls. Building surfaces are fortified and waterproofed as a result of waterproofing. In a nutshell, waterproofing is a protective technique that renders a surface watertight and prevents liquids from accessing unwanted surfaces due to external forces such as hydrostatic pressure and capillarity.
What are Waterproofing Materials?
Numerous items on the market can explain what are waterproofing materials. Each of these goods has its own set of applications. If the proper type of waterproofing material is not put on the surfaces, the problems that will arise will not only impair the comfort of the living areas but will also reduce the structure's durability. As a result, it is critical to use the proper insulation material on surfaces that are in constant contact with water.
1. Cement-Based Waterproofing Materials
The most common waterproofing method utilized in construction projects is cement-based waterproofing. It's simple to put together by combining cement-based waterproofing products. This approach is typically utilized in interior construction locations that have frequent interaction with water, such as toilets and bathrooms. This method is commonly utilized in high-pressure regions, such as pools and water tanks, as well as humid areas with frequent contact with water, such as terraces, bathrooms, and basements. Because it is utilized in facilities such as toilets and bathrooms, cement-based waterproofing is usually full or semi-resilient.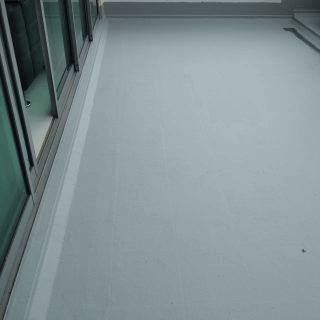 2. Liquid Waterproofing Membrane Materials
Liquid waterproofing solutions are another popular way of waterproofing. The liquid waterproofing membrane method is a thin covering that typically consists of a primer coat and two layers applied by spray, roller, or trowel. It is more adaptable than cement-based waterproofing types. As a result, it is now utilized more frequently. The type of polymer used in the manufacturing of liquid waterproofing determines the durability of the waterproofing covering. The liquid waterproofing membrane could be made from a spray-applied liquid membrane made of polymer-modified asphalt. A variety of manufacturers also offer separate grades of acrylic, hybrid, or polyurethane liquid membranes for trowel, roller, or spray.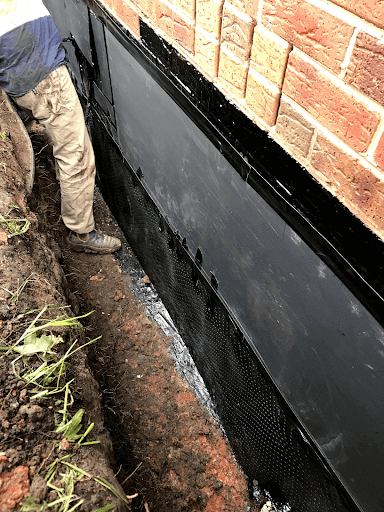 3. Liquid Bituminous Membranes Waterproofing Materials
According to its formulation and degree of polymerization, the liquid bituminous coating is a type of coating used for waterproofing and flexible protective coating. The quality of the polymer grade as well as the fiber from which it is formed might affect its flexibility and water resistance. Asphalt pavement is another name for liquid bituminous pavement. Areas beneath the screed are among the most typical uses for liquid coatings. It is an excellent protective coating and waterproofing substance, particularly for concrete foundations. Liquid bitumen coating is created from bitumen rubber and is applied to all horizontal and vertical surfaces. It is preferred for external insulation of regions such as foundations, cellars, and basements, as well as internal isolation of closed facilities such as bathrooms, kitchens, and toilets.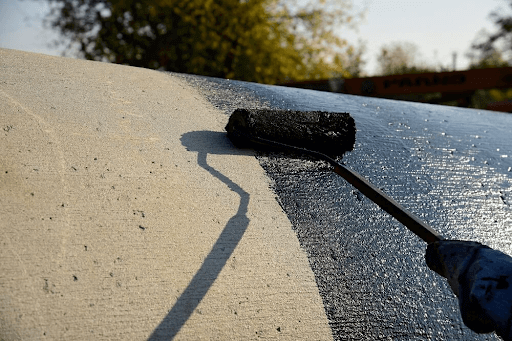 4. Membrane Waterproofing Materials
Membrane waterproofing materials are among the most popular waterproofing materials in the construction sector. Because of its ease of usage and price/performance advantage, this material is also quite popular in roof insulation applications. Membrane waterproofing covers are applied with the help of a torch flame source so stick extremely well to the surface. Membranes that protect the building from all potential liquids and are offered in rolls can be manufactured in a variety of thicknesses and types depending on the purpose.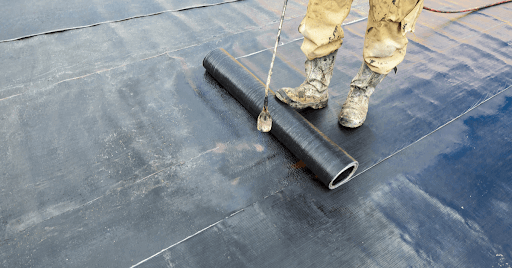 Under the coating, it is utilized in wet areas such as terraces and sloping roofs, balconies, flower beds, garden terraces, retaining and basement walls, sewage treatment facilities, water tanks, ponds, swimming, and ornamental pools, kitchens, baths, and WCs. Because of its resistance to plant roots, it is also utilized in areas like gardens and terraces that come into touch with the soil. As a result, it is utilized on garden and terrace roofs of structures that have contact with the earth. Dynamic Gc Corp ensures that you have the same insulation quality in your building projects for lengthy periods by providing waterproofing membranes.
5. Waterproofing Polyurethane Liquid Membrane Materials
Polyurethane liquid membrane waterproofing technology is utilized for flat roofs and provides roof insulation against outside forces. External variables have little effect on very flexible polyurethane liquid membranes. Before using polyurethane membranes, keep in mind that they are susceptible to moisture. As a result, it is vital to assess the moisture level of the concrete slab before application in order to prevent the membranes from peeling or loosening. The Polyurethane - Bitumen Based, Two Component, Liquid Waterproofing Material - PU-B 2K delivers the most accurate waterproofing necessary on outside surfaces such as balconies, terraces, and roofs, resulting in perfect living environments.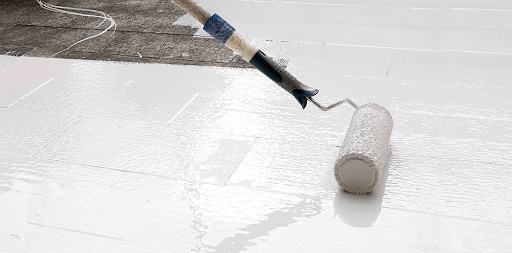 6. Waterproofing Materials' Impact on Building Durability
To provide a sound answer to the question of why waterproofing materials are required, we must first understand why they are required. Every structure confronts durability difficulties if necessary precautions are not followed. In this approach, natural forces such as air, water, climate, wind, and humidity influence the building's durability. If a building is not secured against liquids from outside sources, degradation or damage to many different surfaces, from the foundation to the exterior, may occur. Waterproofing is the technique of preventing liquids from entering a structure. It reduces internal humidity, making the structure more pleasant, and protects goods within from moisture and water vapor harm.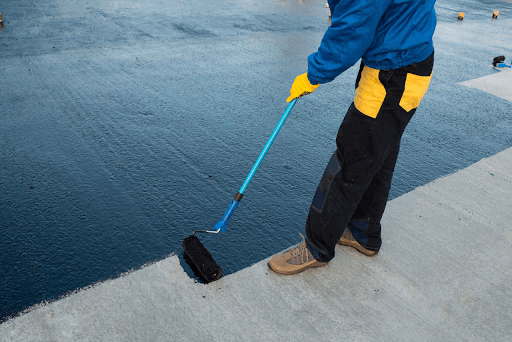 How Do We Execute Exterior & Interior Waterproofing in New York?
Dynamic Gc Corp NYC conducts a thorough evaluation of the property before determining how the waterproofing work should be completed. The waterproofing specialist firm checks the exterior walls of the complete house as one of the most professional Exterior Waterproofing Contractors in NY and then selects the next move to take. As an exterior waterproofing contractor, the company inspects the water tank, exterior walls, window panes, cracks on outside walls, and so on, and then suggests a solution to the concerned customer based on the assessment of the construction condition. Contact Dynamic Gc Corp, a construction expert, for your insulation and restoration needs in your construction projects, and you may quickly find solutions that boost the durability and comfort of your structures.