What is Commercial Painting? Know Its Benefits
Interior, Exterior
December 2nd, 2022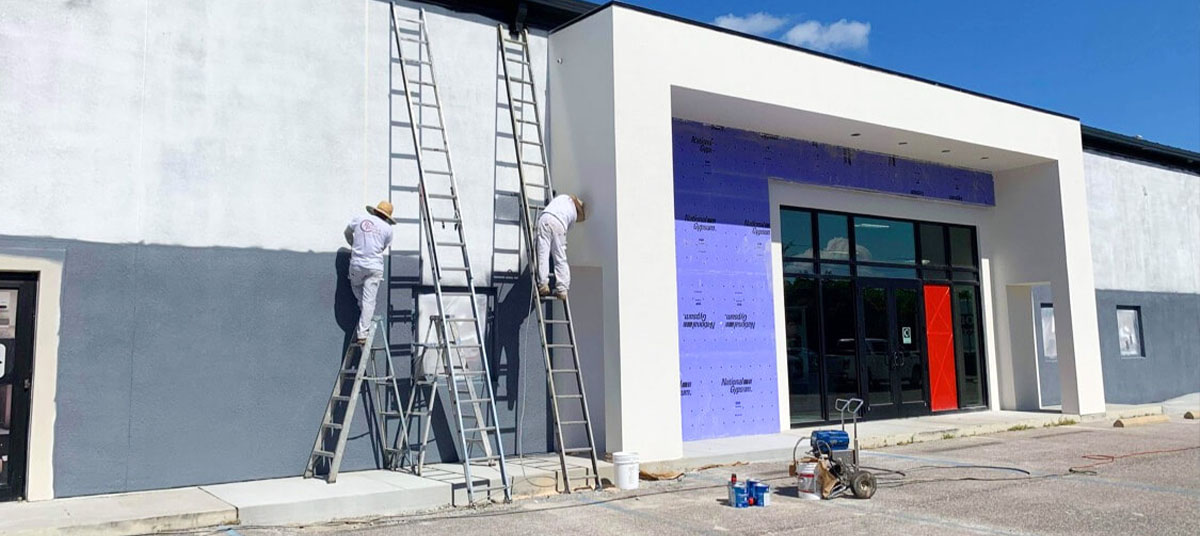 For commercial property owners, it's critical to have a fresh paint job that provides your area with a clean and professional appearance. Isn't painting just painting? In fact, not at all. You do not want to hire a domestic painter with no business experience to paint an entire warehouse. In this post, we'll elaborate on commercial painting, explain why knowing the scope of work you want to be done is vital, and discuss the advantages of hiring professionals.
What exactly is Commercial Painting?
Having any commercial space painted is essentially commercial painting. That is, however, a fairly restrictive definition. There are numerous differences in the size and scale of commercial work. Painting a restaurant is not the same as painting an industrial structure. Aesthetics will be considerably more essential in a posh restaurant. More colors and textures will be used throughout the space. A warehouse setting, on the other hand, will most likely have a single color scheme and, despite being larger, will be easier to paint. Accurately determining the scope of work you require can aid in determining the finest painting contractors to hire. There are numerous options available, and you must choose the best one.
Benefits of Commercial Painting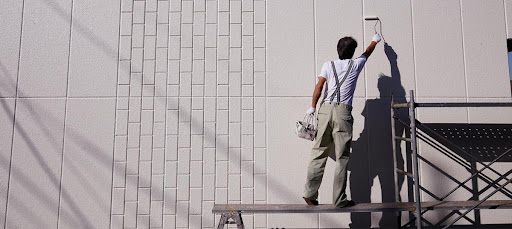 What business owner doesn't desire a great-looking space? We surely don't have any ideas. Investing in a quality paint job can make a significant difference in your customer's perspective, the volume of business, and employee satisfaction in the area.
Very First Impressions
A fresh coat of paint and a polished appearance for your area will be the first impression consumers get when entering your business. Bright colors and a well-thought-out design may easily add pizazz and curb appeal to your commercial property. You can't have a fun color palette just because you have a warehouse.
Employee Pleasure
Nobody wants to be in a run-down and unclean environment, especially if they have to be there for forty hours a week. Colors in the workplace have genuine psychology behind them. Working with a commercial painting professional to choose the proper paint style and color will help.
Creates Welcoming Environment
New customers are far less inclined to walk into a shop that appears worn and run-down. Create an inviting environment both inside and out that encourages prospective customers to learn more about what your organization has to offer.
Extend The Space's Lifespan
Simply keeping up with paint jobs can provide new life to an older building or extend the life of a newer facility. A well-kept structure needs a fresh coat of paint every few years, and not just for aesthetic reasons. The correct type of industrial paint used by commercial builders nowadays will assist preserve the building from the elements.
Property Value Increase
If you have even the tiniest inclination that you might wish to sell your place or relocate, do yourself a favor and keep a good paint job. For all of the reasons stated above, it is vital to use high-quality paint to protect the space.
The Importance Of Collaborating With A Professional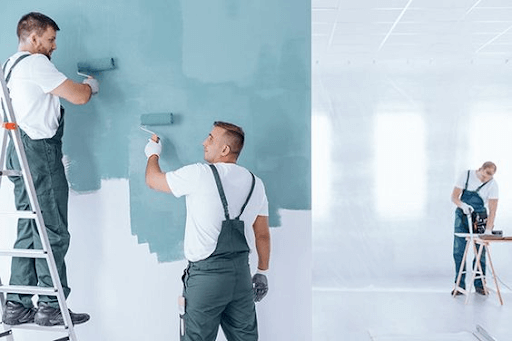 It cannot be overstated how important it is to work with a commercial painting specialist. There are numerous particular issues that arise in corporate areas.
Saving of Money
When you own a business property, you are usually in it for the long term. Investing in a high-quality professional paint job will ensure that it lasts for many years. Even though it may cost a bit more upfront than the less expensive option, as we've seen, it's well worth it. You don't want to end up having to restore the space because the paint didn't properly weatherproof the wood exterior. Not only will you have to pay for the repair, but you'll also have to pay painters to redo the job.
Saving in Time
Hiring a professional to paint your commercial space will save you a lot of hassle and, more importantly, time. Going with a "contractor" who simply has a few employees and is unfamiliar with the complexities of company spaces can be a terrible decision for various reasons. One of them is that it will take an eternity. Hiring a professional from the outset will ensure that the project is not only done correctly but also swiftly. A professional can also provide you with a more precise completion time estimate because they have done this type of job for years and know what to expect.
Lower Stress
When you hire a professional, you can take your hands off the steering wheel. Point them in the correct way, then sit back and enjoy yourself. You have a business to operate. You don't have time to manage and supervise painters on top of everything else! Choose a contractor that understands the ins and outs of business space needs to ensure that the job is done the first time correctly and looks fantastic. We understand that running a business is already a lot of work; don't add to your stress.
Do You Have A Commercial Space To Paint? Dial Gc Corp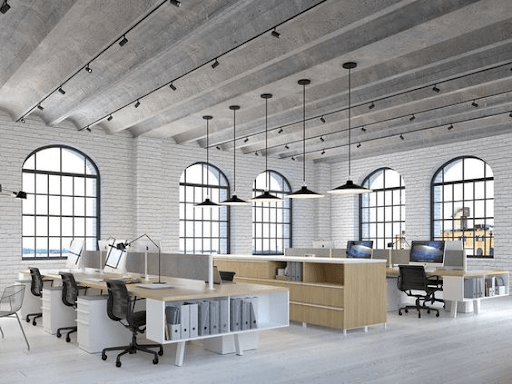 A new coat of paint is far more than that. It's a new beginning, a breath of life, and a creator of beauty. Working with professionals like Dynamic Gc Corp will ensure that you are always left with a magnificent place. Our understanding and expertise of the complexities and specific issues that larger corporate spaces provide will put your mind at ease. There's no need to be concerned when you have experts on your side. Call us to find out more about our projects and services. Our painting experts are ready to assist you in your commercial painting project.